Our Curriculum
The CUMP program is based on the interest, needs and abilities of each child. We offer an educational experience through a well-planned program that provides opportunities for children to:
become aware that their own feelings and emotions are natural and acceptable
learn to express themselves in constructive ways
grow in their understanding and enjoyment of themselves and others by learning to share, take turns and play cooperatively
be active learners by exploring and organizing their world
express curiosity and wonder at all the varied and interesting aspects of life
explore new books, games, materials and activities
try out new roles through dramatic play
build a strong background of concrete experiences for language and cognitive development
We believe that when children are provided with a loving, accepting environment that is designed to accommodate their needs and encourage cooperative play, they will be secure and happy.
*What does it look like when children are learning? Play! Play is a child's work.
How do our teachers take advantage of the power of play?
By implementing a play-based curriculum.
What Is a Play-Based Curriculum?
It is a carefully planned environment that is both stimulating and exciting. Our teachers support children as they explore their environment, talk with them, and extend their play when required. Simply put, a play-based curriculum is a fun place to play, where children can learn without knowing learning is taking place.
A play-based curriculum is developmentally appropriate for all children;.  Because this type of curriculum meets children where they are, children are not expected to fit within the lines of a worksheet.
A play-based curriculum can be accurately described as "observation based" or child-centered. These terms make sense because they recognize that children learn best when they are allowed to discover what they want to learn.
A play-based curriculum is most successful in an environment that has been arranged into learning/interest centers which provide opportunities to explore varied experiences which have been chosen to enhance the child's development.  Our teachers observe, set goals, plan, implement, observe, set new goals and repeat the process to provide a play environment that supports learning.  WHAT CHILDREN LEARN IN CENTERS
Enrichment:
Chapel Time
Each week, the children attend a brief chapel time. While short, only 10-15 minutes, chapel is a meaningful time when all the children can get together and hear stories about God, about God's love for them and about God's desire for them to be kind and caring friends.  Chapel consists of singing, a story, and an "echo" prayer.  Children often go home singing the chapel tunes and they listen attentively to the chapel stories. The stories are told in a way that is developmentally appropriate, using a variety of presentation methods such as a flannel board and puppets.  Parents are always welcome to attend.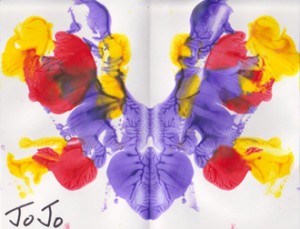 Dance Discovery
Once a week, our children participate in a creative movement/dance program conducted by Dance Discovery.  Dance Discovery uses professional instructors who love working with children. All of their teachers are professional/degreed instructors in dance, drama, or human development, certified in the Dance Discovery curriculum. Dance Discovery is home to the Storytime dance curriculum that is specially designed for young children. At Dance Discovery, the creative spirit of young dancers is nourished, allowing them to discover the wonders of dance class.
*definition of play-based curriculum from Miriam Brookfield's article "How to Keep Children at the Center of Your Program.